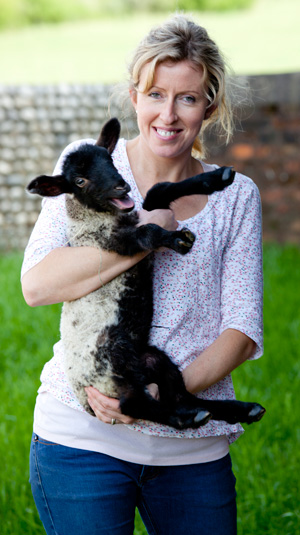 About Lucy
Floristry has been a massive part of my life for the past seventeen years.
Even after all this time i am continuously learning, i never fail to be inspired by the use of certain colours, shapes and textures and how they can all come together to create an amazing effect!
I am always on the look out for new trends, what's "in" and what's "out"!

My relationship with floristry begun at the age of nineteen, studying at Plumpton college alongside my work placement in a very busy florist shop, which I later managed, as well as learning a great deal I made some incredible life long friends.
I opened my own shop in 2006 which was a great success. I ran this for eight years gaining invaluable experience of running my own business and also going back to college for a year to refresh on the new techniques being taught and gain a higher level qualification.

But now with two young boys and also our busy wedding barn venue, I had a great opportunity to combine our farm life with the Sussex Barn wedding venue and my passion for flowers. So after converting part of a disused stable block into my work shop, Florist On The Farm was born in April 2014.
I source as much lovely fresh foliage and textures as I can from the farm as well as buying from the local flower Market.